Office of Sustainability
From its inception as a land-grant institution in 1876 to the additional sea-grant and space-grant designations, Texas A&M University has been a leader in research and education for how we interact with—and impact—our environment. In March 2008, The Office of Sustainability was founded to enhance these efforts by creating a culture of sustainability in Aggieland.
We work to respect, protect, and preserve the financial, environmental, and people resources that make Texas A&M and our community so great, not only for today, but also for future generations of Aggies. When Aggies commit to a sustainable lifestyle, we bring Texas A&M's core values to life.
Make sustainability an Aggie Tradition! Look for ways you can think globally, act locally, and shape our future.
If you have questions, suggestions, or would like to schedule a presentation, please email sustainability@tamu.edu.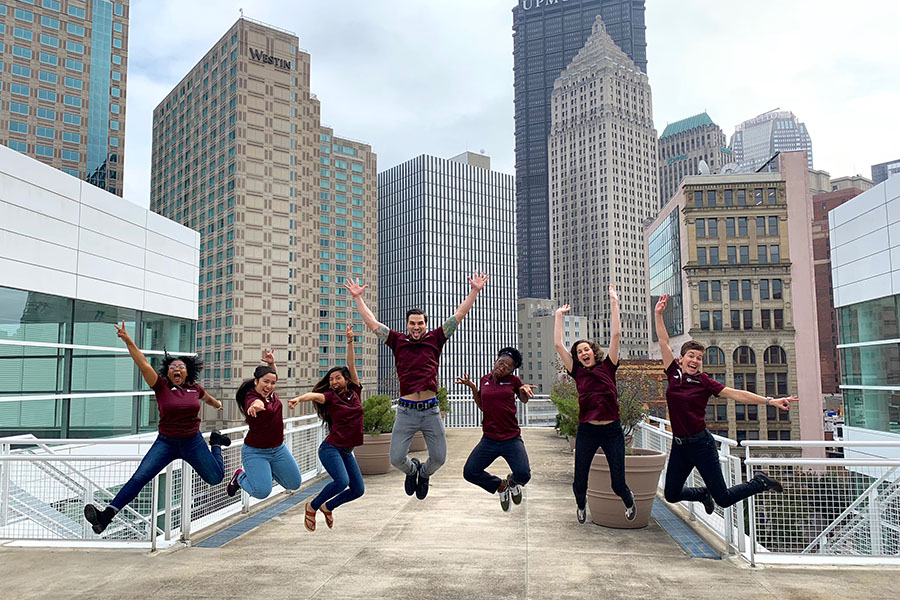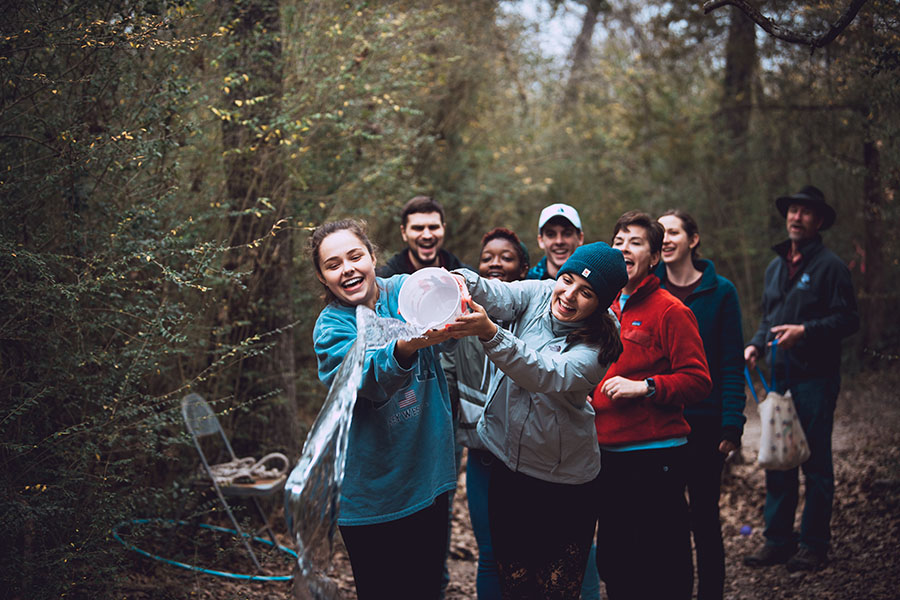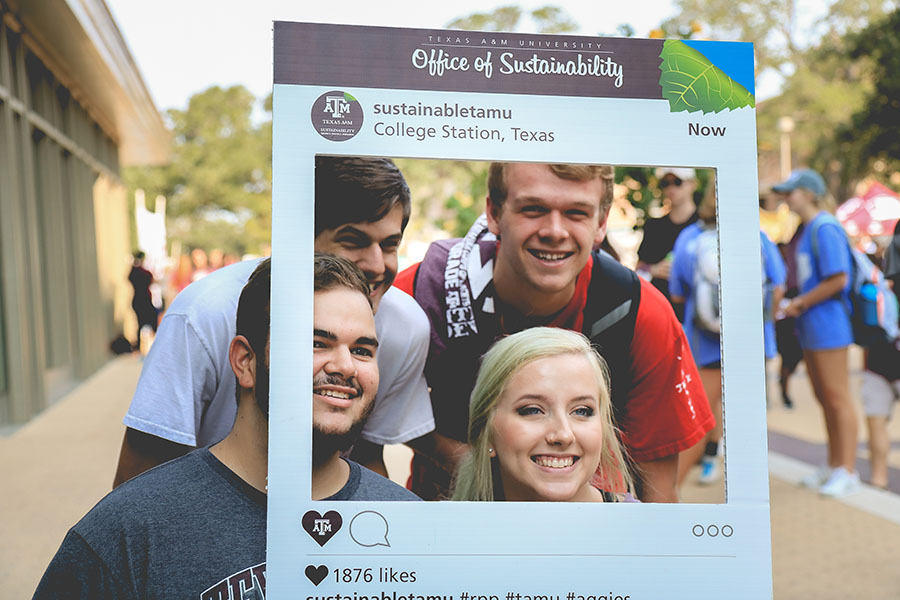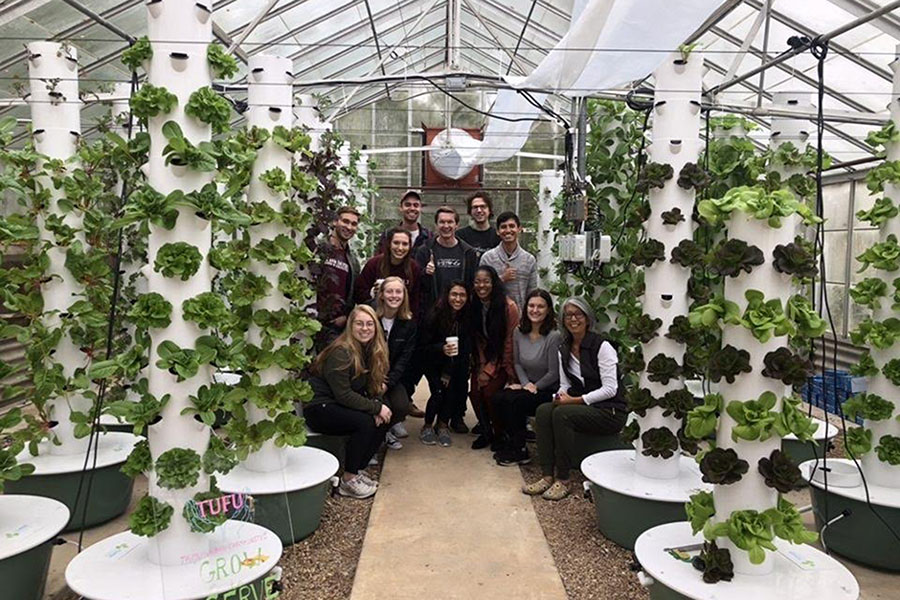 Events
Aggie Green Fund Micro-Grant Applications Open - September 15, 2021
Aggie Green Fund Micro Grant Informational - September 29, 2021, 6:30 p.m. via Zoom
Aggie Green Fund Major Grant Abstract Submissions Open - October 4, 2021
Aggie Green Fund Major and Micro Grant Informational - October 5, 2021, 7:30 p.m. via Zoom
Aggie Green Fund Grant Writing Workshop - October 6, 2021, 6:00 p.m. via Zoom
Global Conference on Sustainability in Higher Education hosted virtually by AASHE - October 12 -14, 2021 Learn how you can participate for free.
Campus Sustainability Day at Rudder Plaza - October 20, 2021 from 9 a.m. to 1 p.m.
TRACS Summit: Hope for the Future hosted vitually by Dallas College - November 8 - 9, 2021
Aggie Green Fund Major Grant Abstract Submissions Close - November 11, 2021
Our Mission
Our mission is to educate the campus and local community about the importance of sustainability. We will accomplish this by promoting sustainable practices both on and off campus in academic and non-academic settings, providing resources and support for people who wish to incorporate sustainable practices into their work and life, and advocating for sustainable programs and initiatives.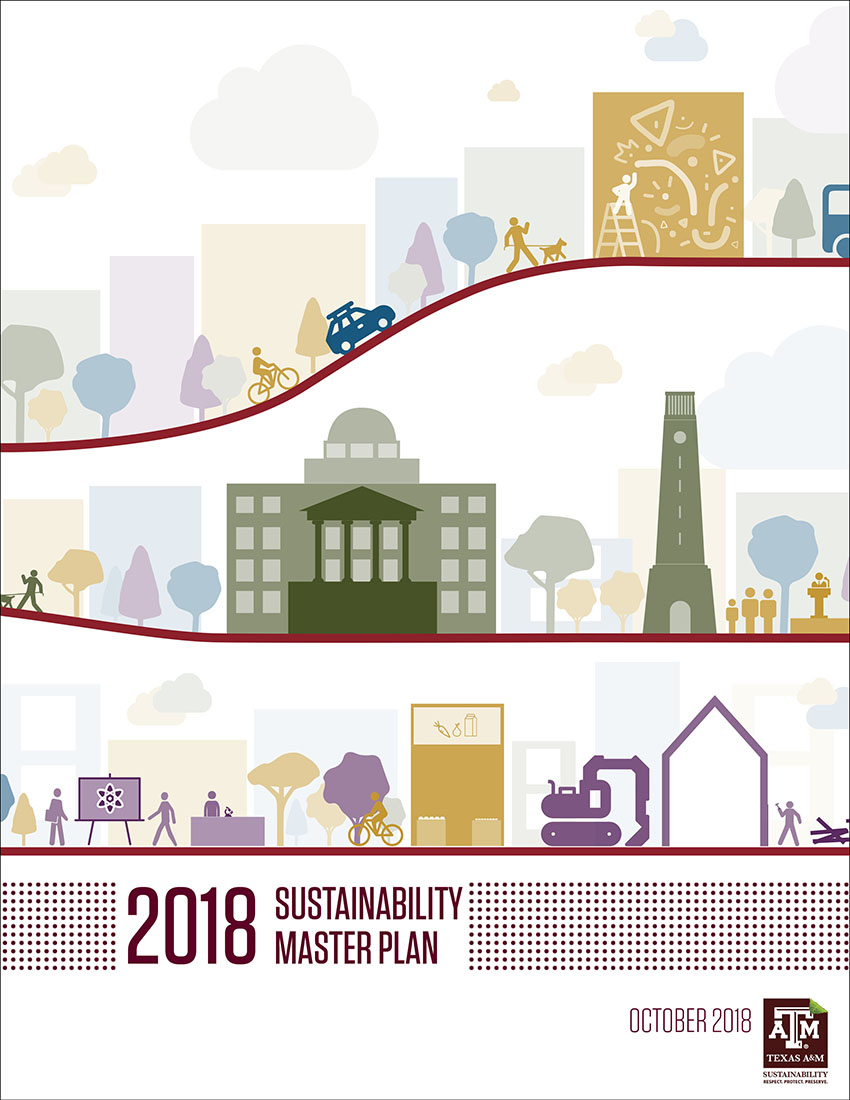 Sustainability Master Plan
The 2018 Sustainability Master Plan envisions what the next generation of sustainability work at Texas A&M will encompass. 
2020 Highlights 
Read a recap of the sustainability accomplishments across campus in 2020 in this brief report or watch a video featuring select accomplishments.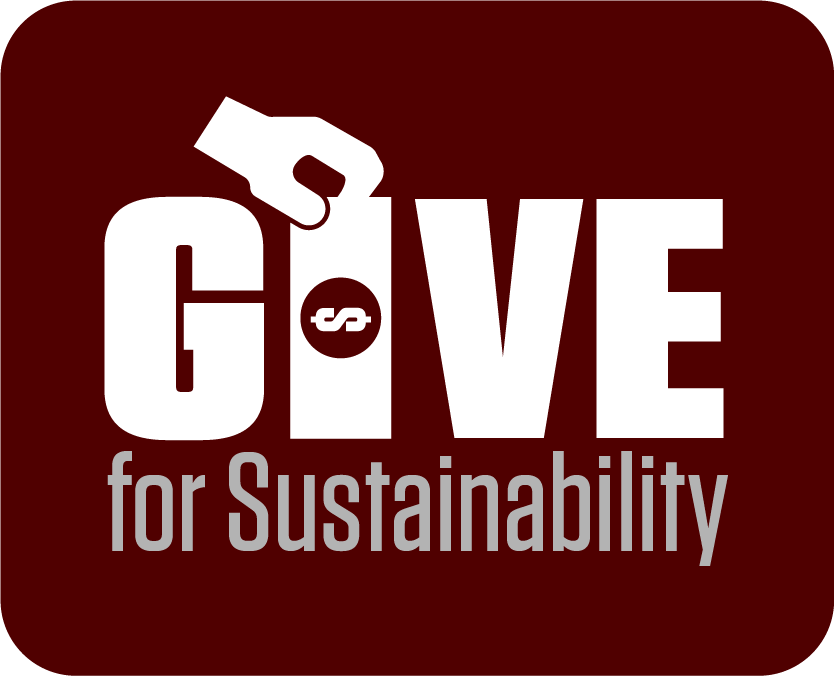 Give
Make a charitable gift to the Office of Sustainability to support and strengthen the sustainable efforts on campus.