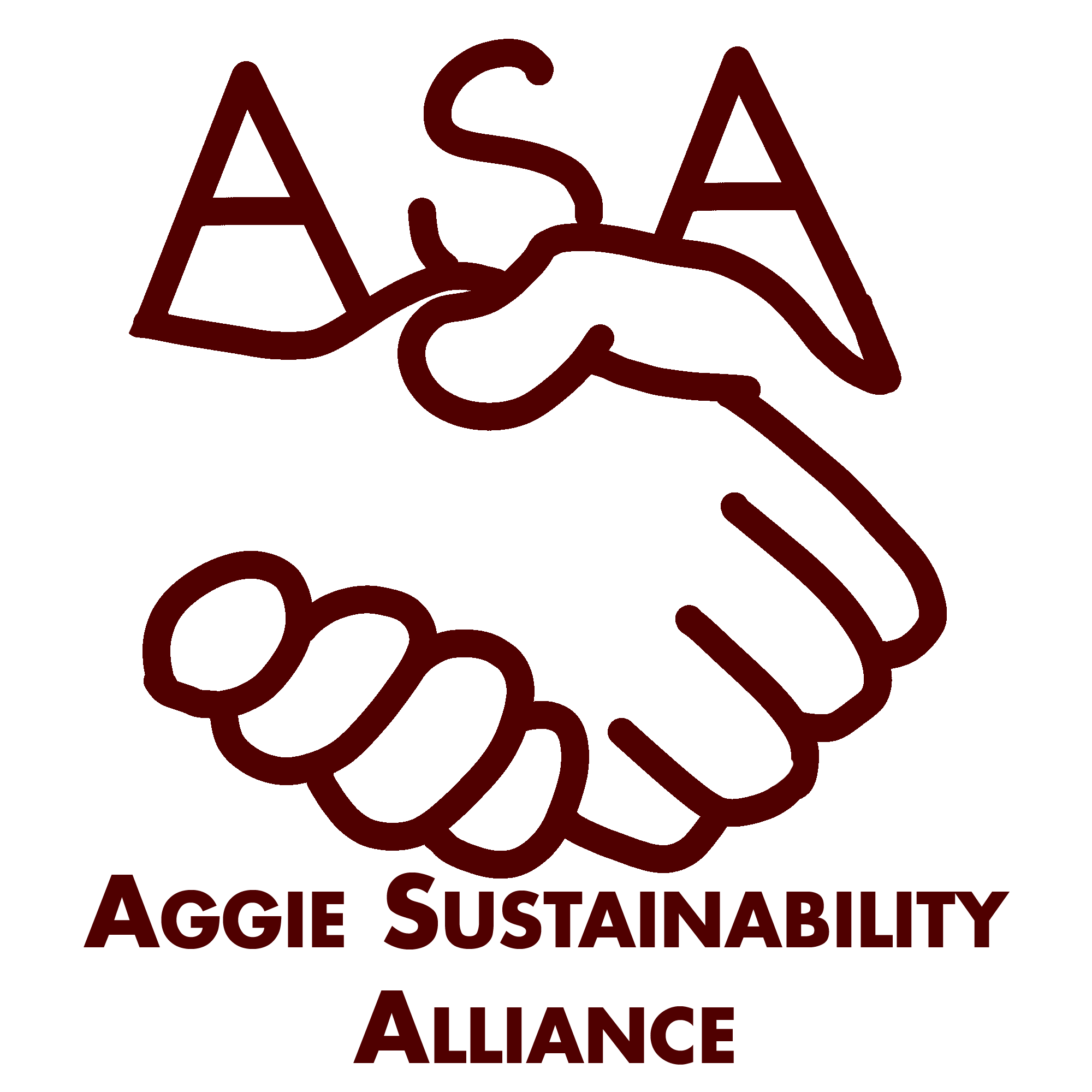 The online individual checklist is the base of the Aggie Sustainability Alliance. All Texas A&M University faculty and staff are encouraged to complete the checklist.
Access the ASA Faculty and Staff Checklist
Access the ASA Student Checklist
Certification is completely voluntary and is available at three tiers – Supporter, Advocate, and Champion. Certifiers have access to door markers, LinkedIn/email badges, the ASA newsletter, and the official ASA listserv. The optional listserv enables greater connection between those interested in sustainability around campus.