Each year, the Office of Sustainability publishes a Sustainability Highlights Report. View each of these reports by clicking the links below.
In 2020, the Office of Sustainability also published a brief video showcasing select accomplishments from this report.
Sustainability Tracking, Assessment & Rating System™(STARS®) Ratings
Each year, the Office of Sustainability submits a report outlining all the sustainable efforts of Texas A&M University. That information is used to calculate a score that determines the STARS rating.  
Submitted in December of 2021, Texas A&M University earned a score of 69.70 or STARS Gold on the most recent report.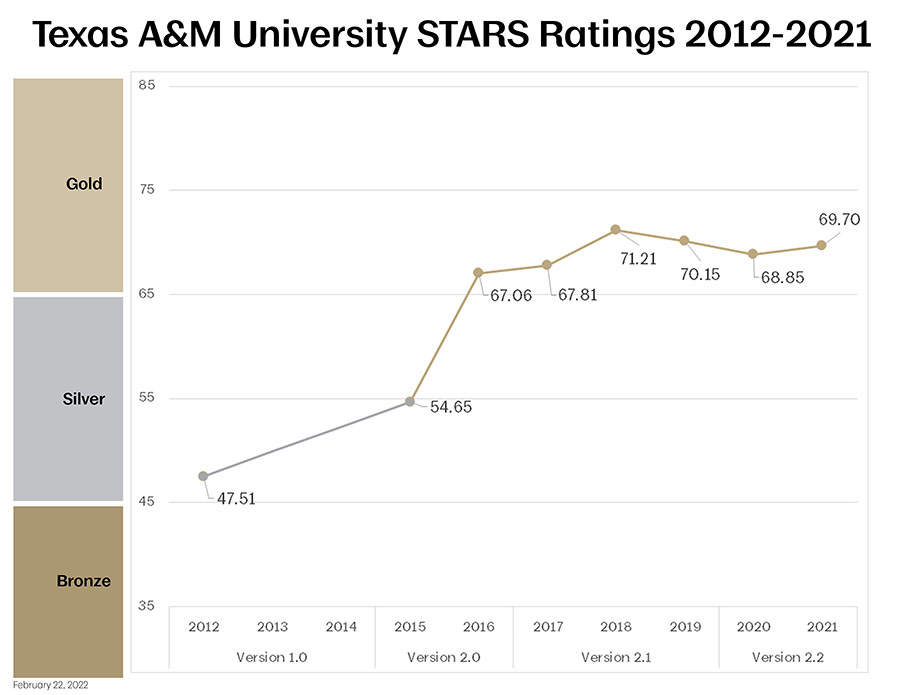 As of February 2022
Learn more about STARS and about what and how Texas A&M University reports on the STARS page. In addition to tracking our own progress, we compare our progress to those of our peers.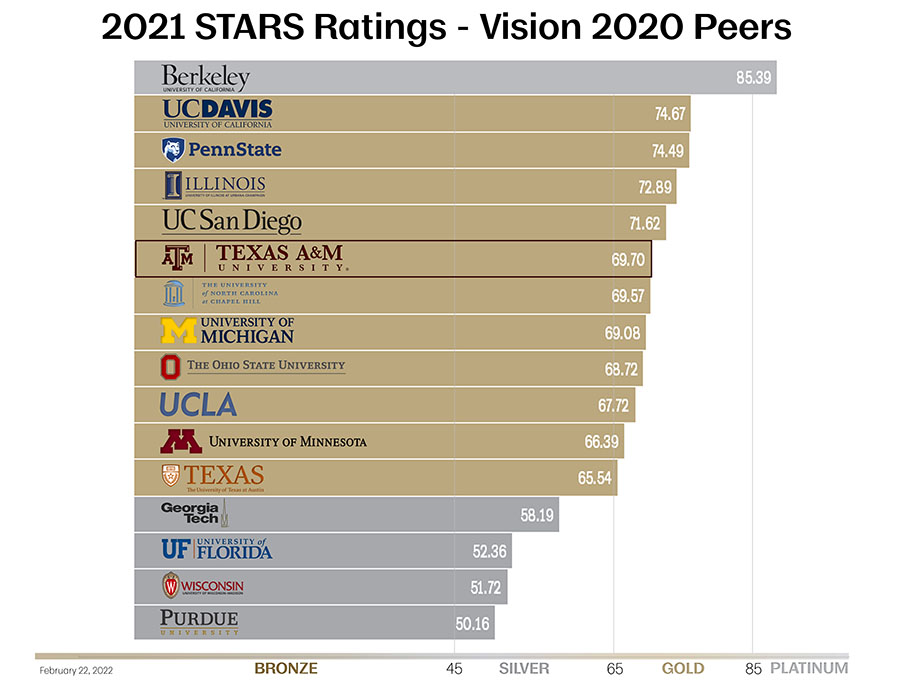 As of February 2022