About Campus Sustainability Month
Texas A&M University will host its 14th Annual Campus Sustainability Month (CSM) celebration throughout the month of October. Since 2003, universities across the nation have been sponsoring Campus Sustainability Events which celebrate sustainability in higher education.
CSM serves as an arena for sustainability awareness and education. We want everyone to be effective leaders in their environment, whether that is A&M, Bryan, College Station, or at home. Our goal is to expose, educate, and empower attendees with the skills they need to be more sustainable—environmentally, socially, and economically!
CSM will consist of in-person events, virtual events, presentations from Office of Sustainability Interns, and more.
When and Where
Campus Sustainability Day will take place on Wednesday, October 19 from 10 a.m. to 1 p.m. in Rudder Plaza. It will feature over 20 organizations that represent student groups, community partners, and a variety of TAMU departments that have implemented sustainable initiatives.
Register Your Organization
If you would like to register your organization or department to participate in Campus Sustainability Day, please fill out this form by October 12, 2022.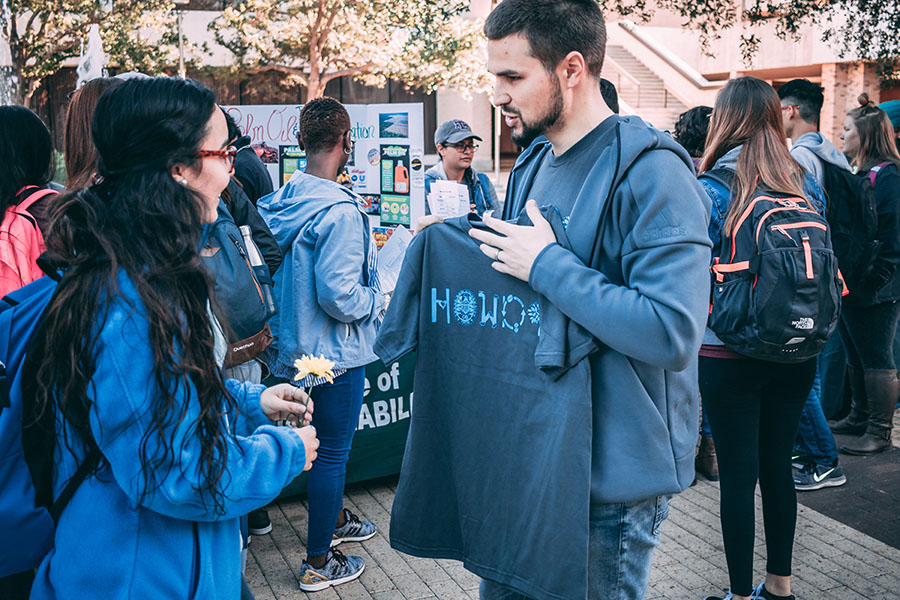 Join our Virtual Events
The Office of Sustainability is presenting four virtual programs throughout the month.
Take a Virtual Campus Sustainability Tour
Thirteen locations across campus have sustainable projects.  Learn more about these projects by taking a Virtual Campus Sustainability Tour.  Complete the tour before October 31, 2022, and earn up to 13 entries in the contest outlined below.
Participate To Earn Prizes or Rewards
Participate in The Office of Sustainability's Virtual Campus Sustainability Month to earn prizes or rewards.