The Aggie Green Fund
The Aggie Green Fund is a competitive grant-making program for sustainability projects at Texas A&M University. Annual Major-Grants and rolling Micro-Grants empower students, faculty, and staff to bring their different perspectives and creative, environmental improvements to campus.
Since its launch in 2011, the Aggie Green Fund has awarded approximately $2.1 million to over 90 projects.
The Aggie Green Fund provides invaluable experience for grantees. From navigating the grant writing process, working with administration and campus entities, implementing projects, and monitoring impacts to complete reporting requirements.
For more information about the Aggie Green Fund, please visit greenfund.tamu.edu.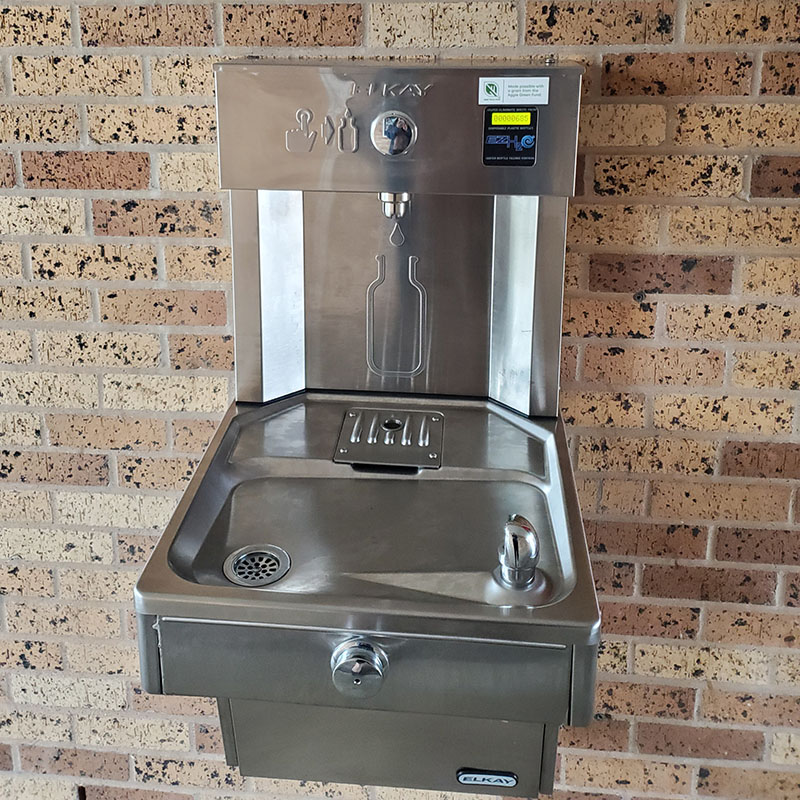 Outdoor Hydration Stations (2020)
This project, by Residence Life, will promote sustainable practices, reduce plastic bottles in the landfill, save money from the purchase of bottled water, and make it convenient to consume recommended amounts of water every day.
TAMU Urban Farm United (2019)
TAMU Urban Farm United (TUFU) is a local micro-farm project utilizing a vertical aeroponic food growing system to distribute fresh food to the 12th Can, Texas A&M's food pantry. The project will raise awareness around the problems of food insecurity and human and environmental health.
Aggieland Monarch Project (2015)
The project aims to restore Monarch populations by establishing habitat for the butterflies on their annual migration through the Brazos Valley.