Sustainability Graphic - Usage Guide
Download the full Sustainability Graphic Usage Guide.
Logo Lockup VS. Graphic
The Texas A&M Office of Sustainability has one primary identifying logo, the official logo lockup (fig. 1). This logo lockup should be used primarily on marketing and communications pieces/channels.
Texas A&M University is a leader in research and education for how we interact with—and impact—our environment. As such, many different entities in our campus community have programs and intiatives that seek out the Office of Sustainability to ensure their work has their official approval.
The Office of Sustainability has a promotional graphic (fig. 2) available for broad campus use, for application on any materials related to a general Texas A&M Sustainability initiative or project. This graphic is not to be used as a stand alone logo to represent the Office of Sustainability. The following guide outlines usage for the graphic in various applications.
Graphic Assets
The Office of Sustainability has four versions of the graphic that are available for use. The existing branding of the project will determine which graphic will be implemented.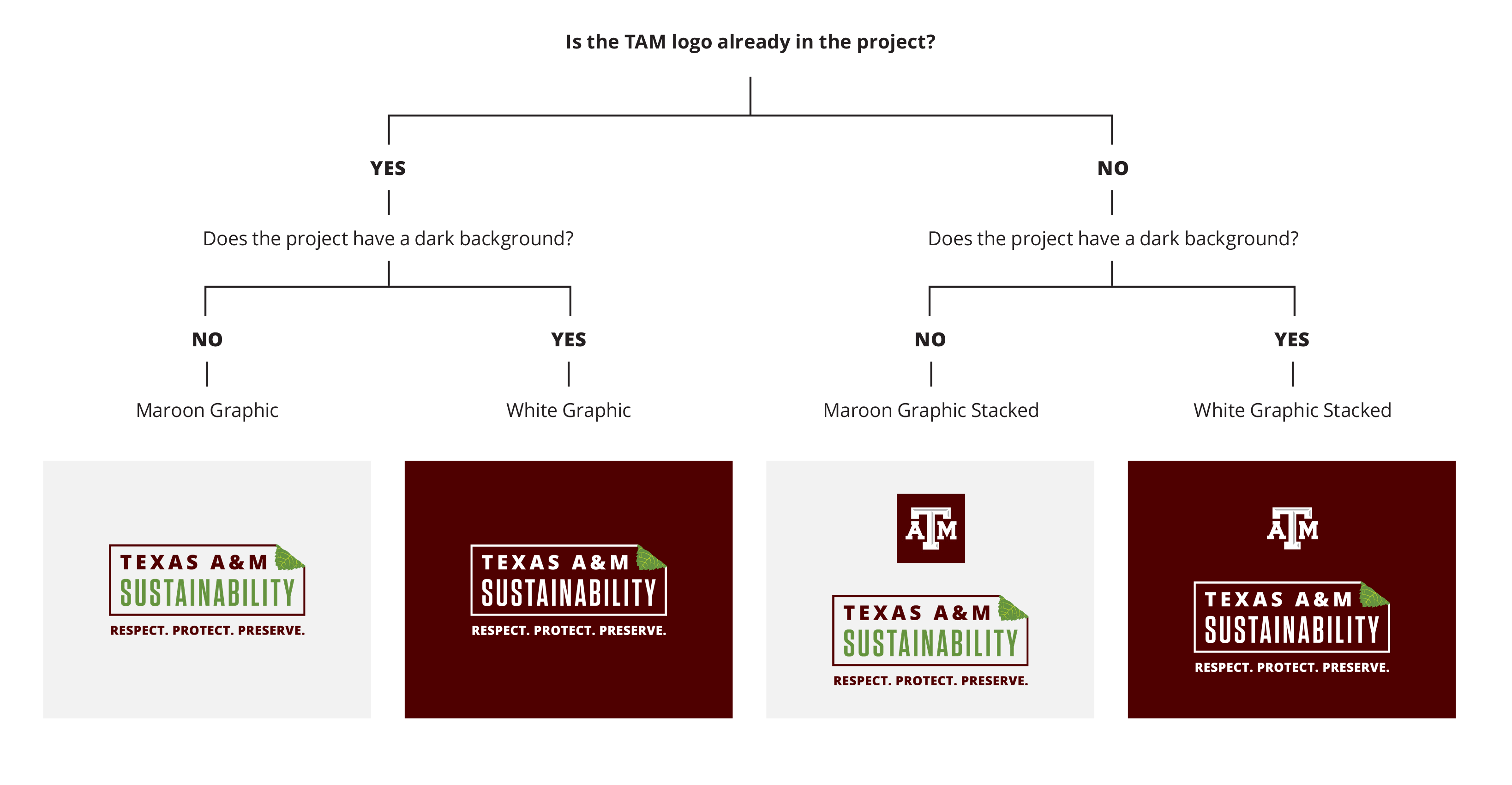 Usage Guidelines
CLEAR SPACE REQUIREMENTS
Leave a clear space around the graphic equal to half the height of the rectangle in the graphic.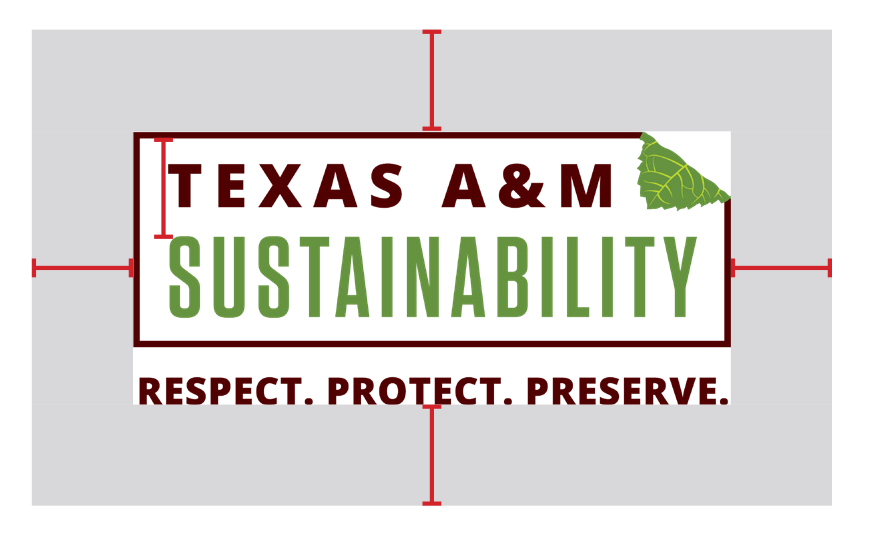 MINIMUM SIZE
To ensure the legibility of detail in the graphic, the minimum size it should be unsed in any application is 0.75" in height.
USAGE "DON'TS"
DON'T create a "lockup" combining the TAM logo with the sustainability graphic, or move the Texas A&M box TAM logo closer to the graphic than outlined in this guide. This treatment makes the graphic appear to be an official logo.

DON'T use the graphic on a colored background in a way that decreases the legibility or contrast of the text colors.

Graphic Color Palette
The colors below are for digital, on-screen materials. Both RGB values and HEX codes have been provided. Every display is different so there may be slight variation across devices.

The colors below are for printed materials. Both CMYK percentages have been provided. Every print technique is different and print proofs are recommended to ensure color accuracy.
Contrast Guidelines
ON WHITE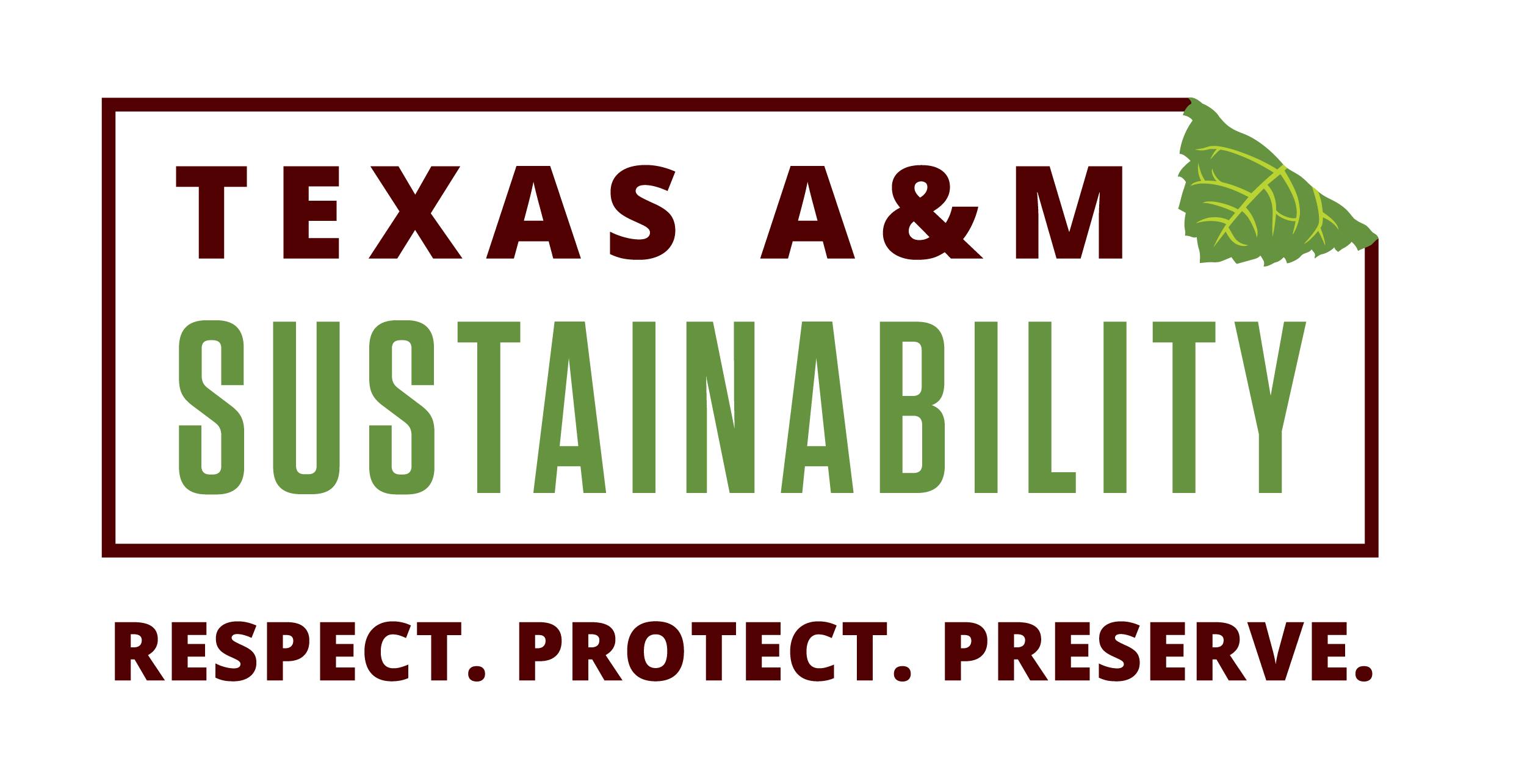 ON MIDTONE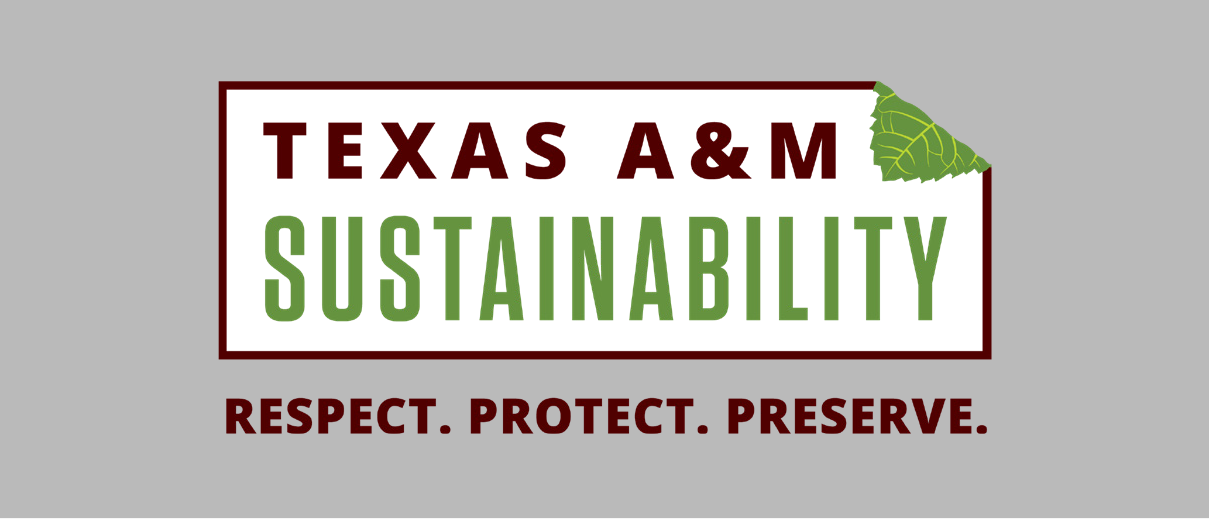 ON DARK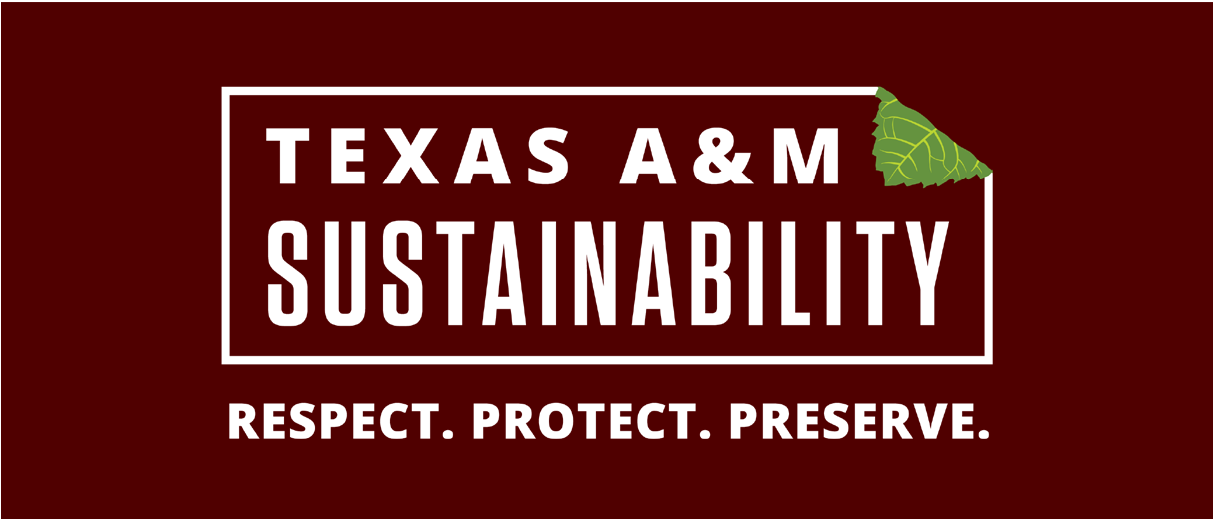 Application Examples
When designing print and digital ads or program flyers the graphic may be used as long as the Texas A&M logo is also used. The graphic is not to be used as a stand alone logo to represent the Office of Sustainability, and must always be used in conjunction with Texas A&M Branding.
Sustainability Graphic Assets
Sustainability graphic with the brand mark
Sustainability graphic without the brand mark